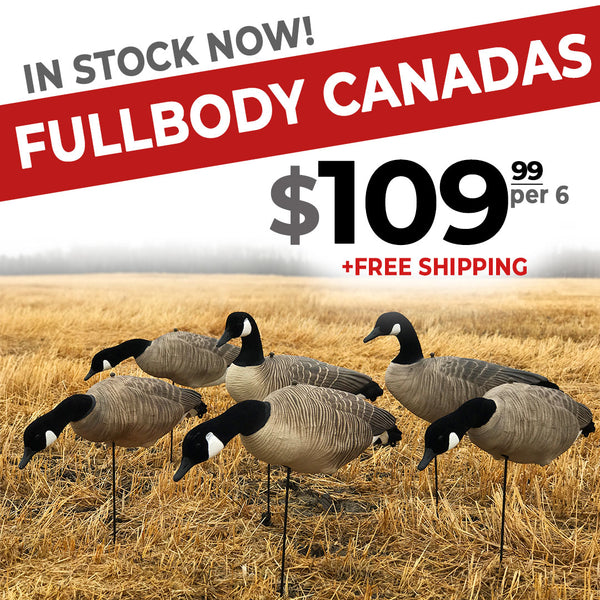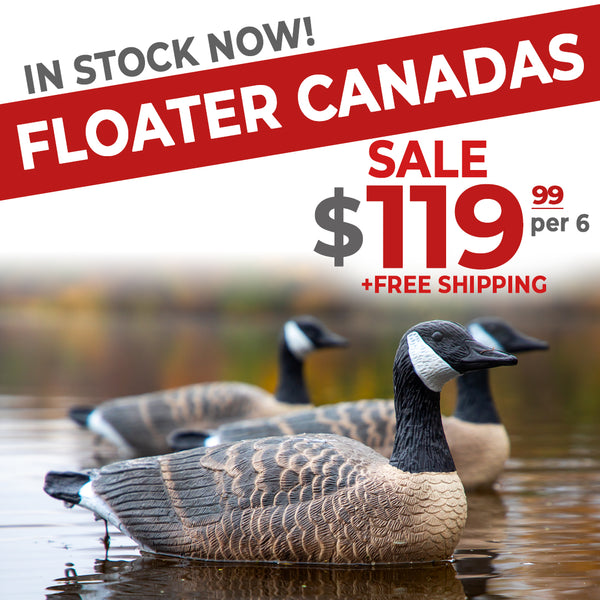 CANADAS | PRE-SEASON FLOATER SALE!
BUY NOW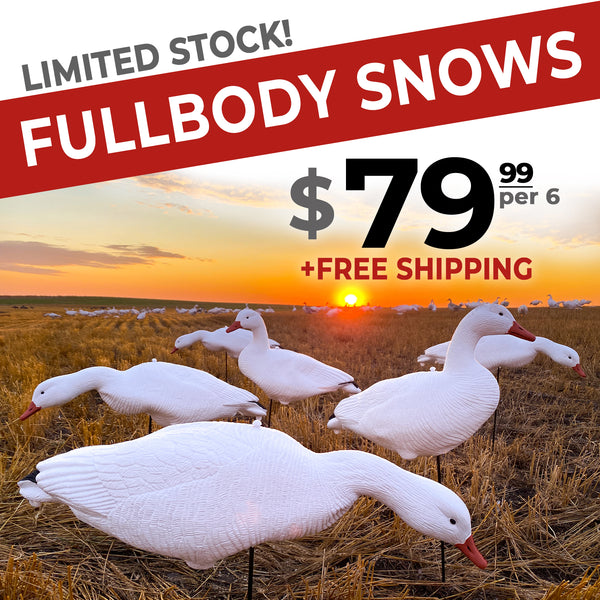 FULLBODY SNOWS | IN STOCK NOW!
Only $79.99 Per 6 + FREE SHIPPING! | This full sized snow goose fullbody is meant to BULK up your spread quickly and as cheap as possible! Guarantee you get the amount you want this year. Limited snows remaining for the fall season!
BUY NOW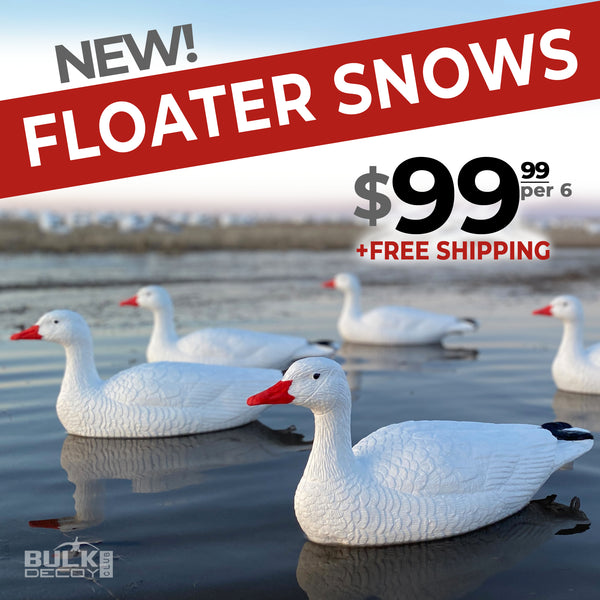 SNOWS | PRE-SEASON FLOATER SALE
BUY NOW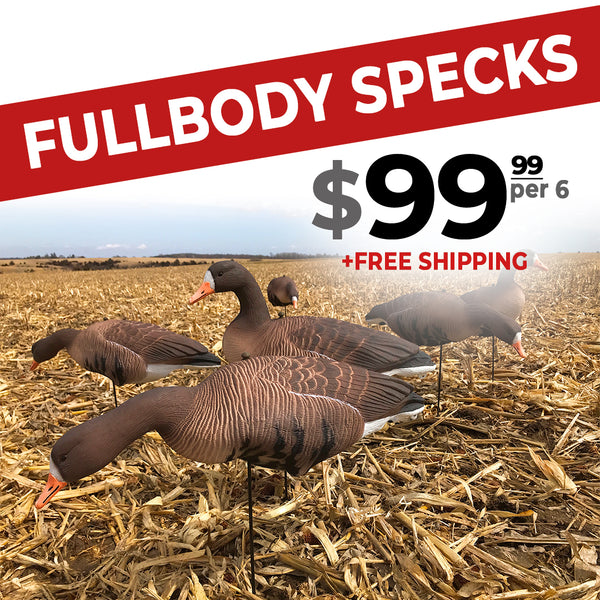 FULLBODY SPECKS | IN STOCK!
BUY NOW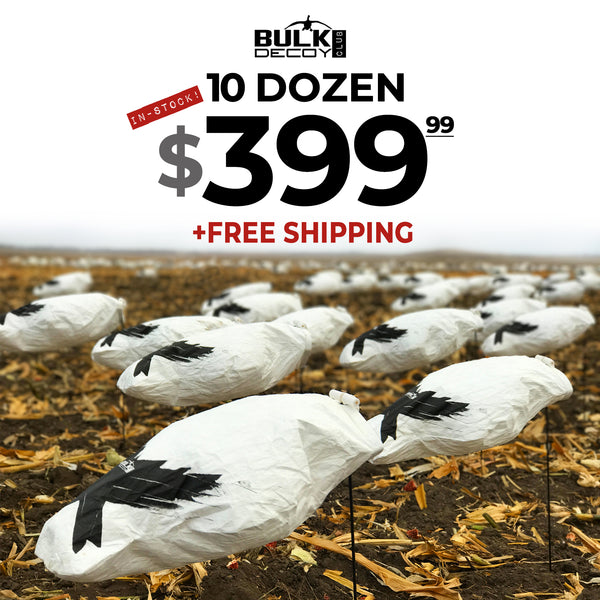 SNOW GOOSE WINDSOCKS | IN STOCK NOW!
$39.99 per dozen when you buy a 10 dozen pack! + FREE SHIPPING (to the USA)! The hottest windsock on the market is back for the season!
BUY NOW
What should you expect out of these Full Body Decoys?
Here's everything you need to know!
Years of 5 Star Reviews!
I waited to write my review until we got them in the field for a little while. Our group went in on 2 dozen Canada Fullbodies. What was the most surprising was how light weight they were and how easy they were to set up. I wasn't sold on the stake system, but I'm telling you guys it's pretty damn sweet. The stakes stay in the decoys and they're so light you just grab them by the stakes and can carry a dozen at a time around the field.

CD
Ordered 6 Snow Goose Full Body Decoys to check them. Received them yesterday and I'm happy enough with them that I ordered 7 more boxes today. They come packed tight but took there shape back easy. I'll leave them in the box till I get to my lodge in Saskatchewan so they will pack easy. I'll give them a try there and if they hold up well I'll buy some more for Arkansas. Always building up my spread

Donald Hall
I bought 4 boxes of Full Body Snows to try and experiment with. They came folded up pretty tight in the box. I had no problem getting them to pop into shape. There are a few small dents and wrinkles in them but nothing unrealistic about them. In short, these were exactly what i was expecting and hoping for and thank you for giving us a reasonably priced option for full bodies.

Jacob H.